Meet Dr. Wayne Johnson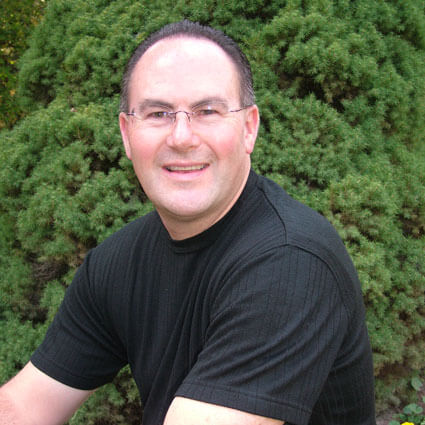 Layton Chiropractor Dr. Wayne Johnson loves that he has the ability to help an individual without causing them any more harm. When he was in school, he wanted to go into the medical field.
He decided the Hippocratic oath should guide his choice: "Do the most good for the least harm." After looking at all the health care professions, he realized there wasn't anyone who could help as many individuals, with the least amount of risk, than a chiropractor.
Dr. Johnson also had a good experience many years ago with a chiropractor, who helped him get back in shape after a pretty bad motorcycle crash. These are the reasons he chose to become a chiropractor.
He loves helping individuals get better without unnecessary drugs, and oftentimes when we can do things to help prevent surgery. He realizes that surgery can be necessary, because some people will let a condition go so far it's their only option.
A Chiropractic Education
Born in Utah, Dr. Johnson studied at Parker College of Chiropractic in Dallas, TX. In 1995, he earned his Doctor of Chiropractic, graduating at the top of his class. He was the only one in his graduating class who received the Best Chiropractic Technique award, and was elected to Who's Who among American Universities and Colleges.
Dr. Johnson believes learning never ends. He has amassed hundreds of hours of reading journals, continuing education, and webinars. He remains committed to bringing the most up-to-date treatments to the practice for the benefit of his patients.
Our Services
Outside the Practice
When he's not in the clinic, Dr. Johnson enjoys extreme sports. He has flown hang gliders, jumped out of planes, done extreme skiing, and ridden dirt bikes. He also hunts and goes camping, spelunking, and extreme canyoneering with his wife and four children.
Book an Appointment
Contact us today to schedule your first appointment!
---
Dr. Wayne Johnson | (801) 444-1002